The Media Production and Technology Show is THE event for the media and broadcast industries. It brings together hundreds of innovative products and companies from all over the globe. Exhibitions, free seminars, and discussions about the aspects of broadcast content creation and technology. And, of course, we couldn't miss it. This year, we were thrilled to introduce CUEZ and its ground-breaking features to the world. Having received overwhelmingly positive feedback from leading broadcasting companies such as BBC, Sky, Yle, etc.
We are happy to share our experience with you!
The First Impression Matters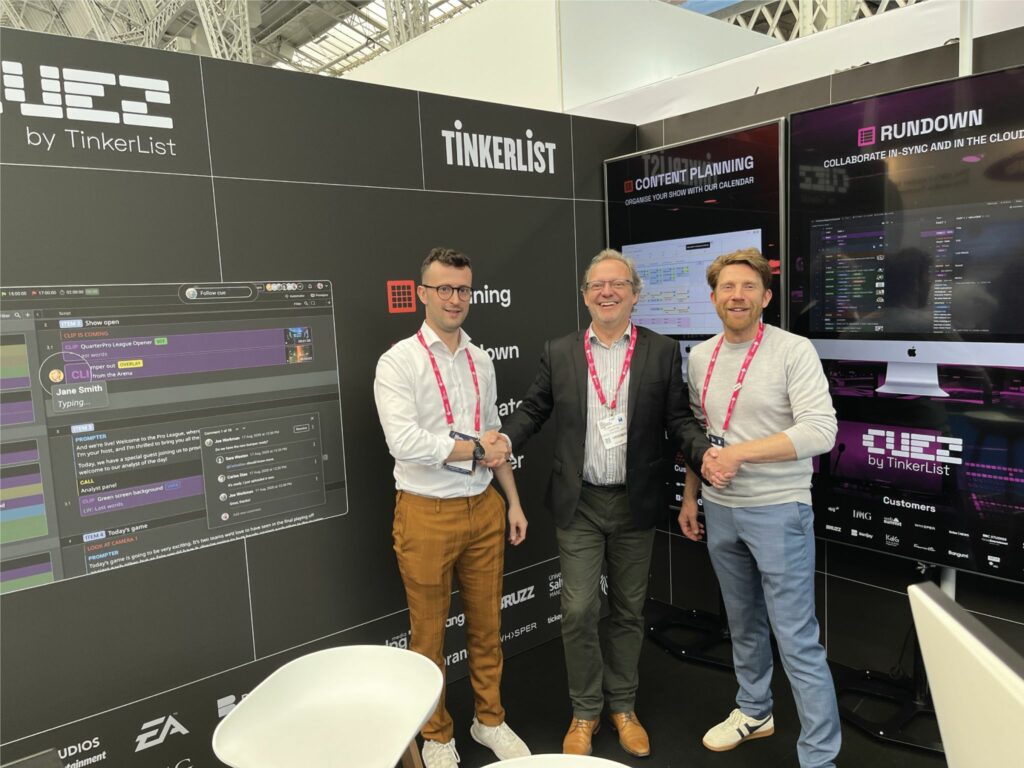 Our presence at the MPTS 2023 was marked by a special occasion, as we unveiled our latest innovative product, CUEZ. An all-in-one solution, CUEZ combines technology and creativity, making everyday media production easier through collaboration and co-creation. Revolutionary features like Collaborative Rundown, Automation, and Timing & Cueing provide the user with a comprehensive set of tools that helps manage every stage of the production flow.
We saw resounding enthusiasm from industry leaders, including BBC, Sky, Yle, BFBS, CGTN Europe, and other renowned broadcasters. Remarking on its transformative potential, CUEZ has been recognised as a game-changing solution for the future of media LIVE production. Along with the broadcasters, production companies such as TinCan and IMG, universities, and consultancies similarly expressed interest in CUEZ as the leading innovator in the sector.
Such a positive response from influential industry titans left us as motivated as ever to continue growing and delivering a top-notch experience.
Expanding Connections and Paving the Way for Industry Collaborations
Apart from the successful launch of CUEZ, we also had an exceptional opportunity to build connections and expand our network within the broadcasting industry. During the events, workshops, and discussions, we connected with industry professionals and decision-makers, leaving a good impression on hundreds of attendees who visited our booth.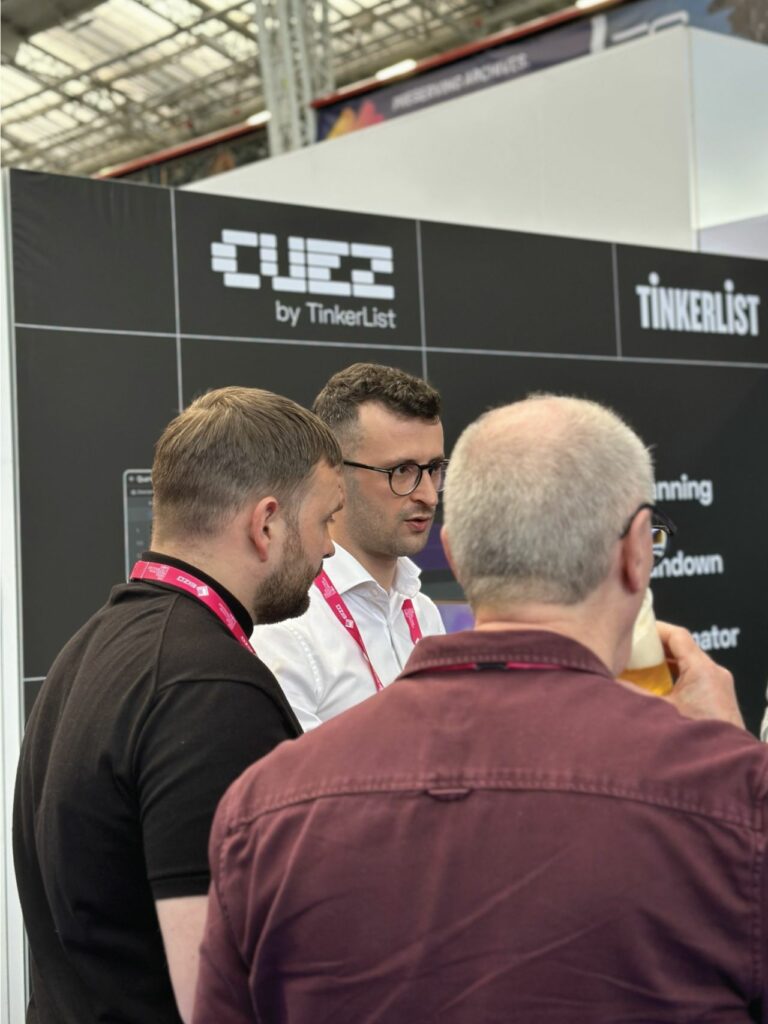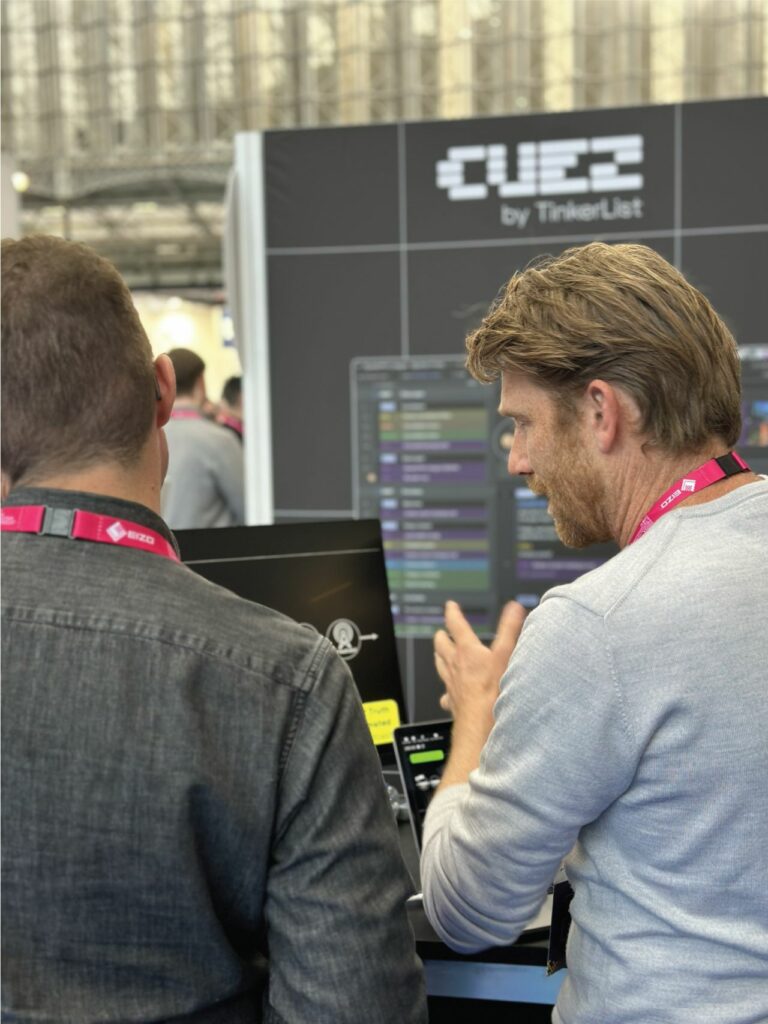 The connections we built set the scene for future industry collaborations. The Media Production and Technology Show proved the importance of cooperation and partnership for future innovation. We left feeling inspired by the bright ideas presented at the show. Above all, it reinforced our commitment to driving innovation and making media production easier for all with CUEZ.
Embracing the Industry Trends
At CUEZ, we know the importance of staying on top of industry trends — especially in the media sector. That's why, this year, we participated in discussions and workshops, showcasing our dedication to innovation. Through collaborative sessions with top experts, we gained insights into emerging technological trends. This helped us identify areas where CUEZ can provide optimal solutions in the future. Surrounded by other forward-thinking leaders, we set the goal for the years ahead — to improve our understanding of broadcasters' evolving needs and stay on top of things.
Control your live show's timing easily with Cuez's cueing feature. It allows you to control your show and manage broadcasting with one fingertip.
The Media Production and Technology Show 2023 has been a notable chapter in TinkerList's journey. As we reflect on our experience at the show, we are excited for the future. We feel inspired after receiving such a positive response from the people for whom CUEZ was created. The valuable connections and the knowledge we gained set the path for future growth as we continue fostering innovation and redefining media production.

Thank you, and see you at the next Media Production and Technology Show!