Hey, folks.
June 1 marked a truly important step in our journey — we have officially launched our brand new product CUEZ – Rundown and Script Platform for live broadcasting! One small step for TinkerList, one giant leap for the broadcasting world. 
Cuez is a revolutionary product created with everyday broadcasting struggles in mind. We all know how overly complicated making a live show can be: making last-minute changes in the rundown and script, keeping an eye on the workflow, cameras, and timing. But why should it be so difficult? 
Blending cutting-edge technology with innovative thinking, Cuez was developed to assist you in everyday production, whether it's a live show or an eSports event. Cuez's interface is user-friendly and intuitive, ensuring that everyone, no matter the expertise level, can operate it. Cuez includes several ground-breaking features that help operators exchange ideas, co-create, and dedicate more time to the creative process rather than technicalities.
Collaborate simultaneously with your team in Cuez's script and rundown for enhanced productivity and efficiency.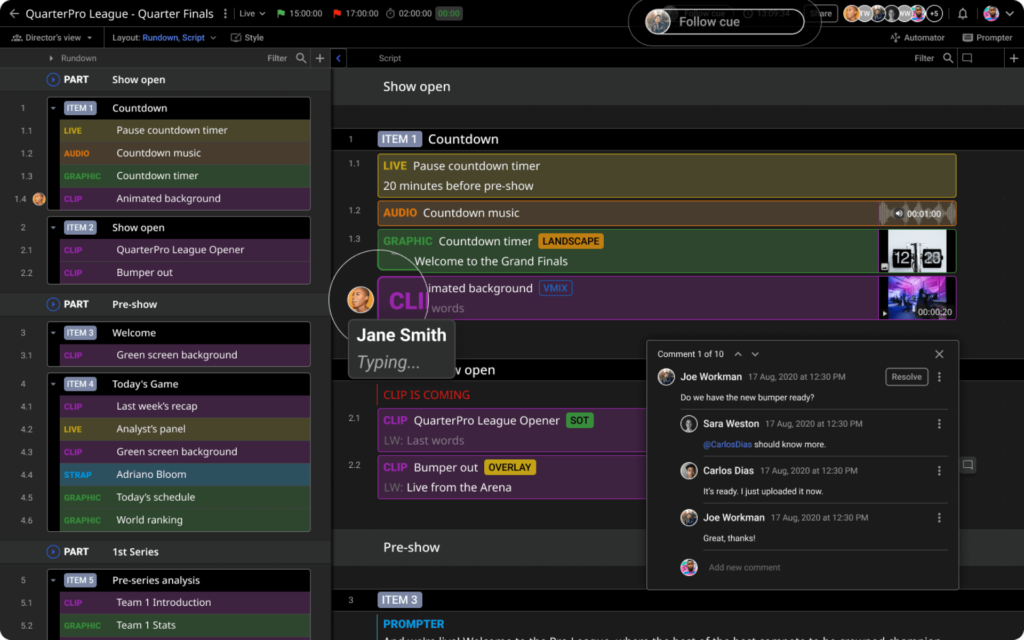 Automate and optimise cameras, microphones, and software for an efficient and error-free workflow with our user-friendly editor.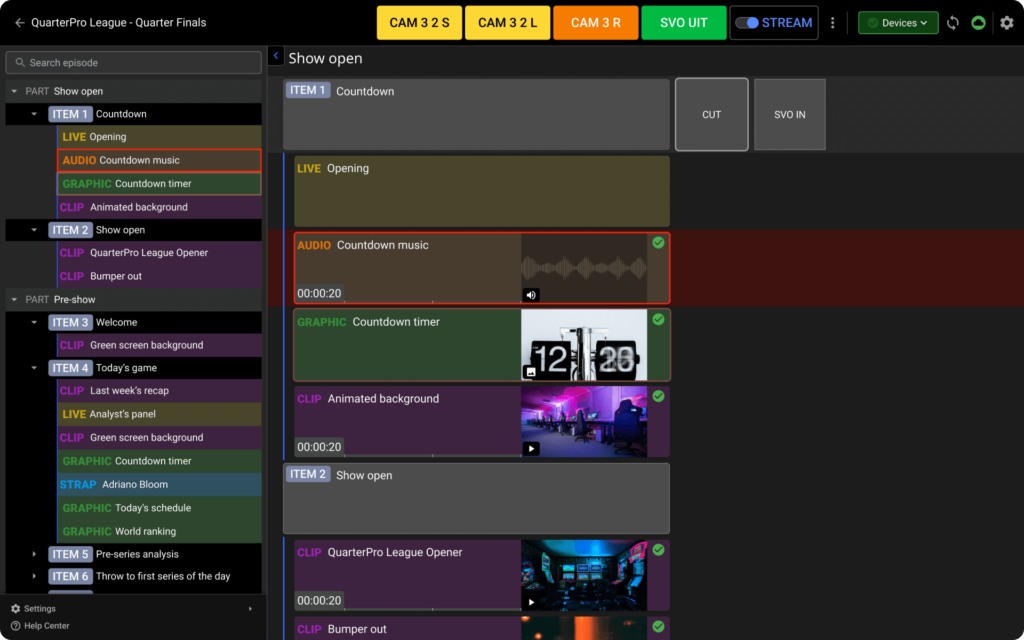 Enable smooth on-camera performance with Cuez's web prompter mode, ensuring a successful presentation.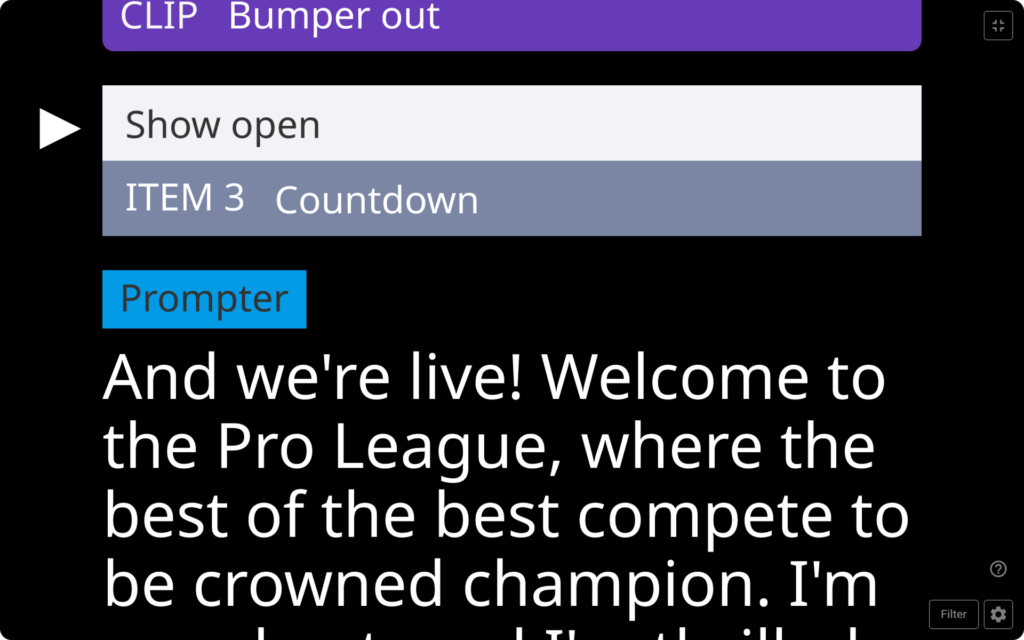 Control your live show's timing easily with Cuez's cueing feature. It allows you to control your show and manage broadcasting with one fingertip.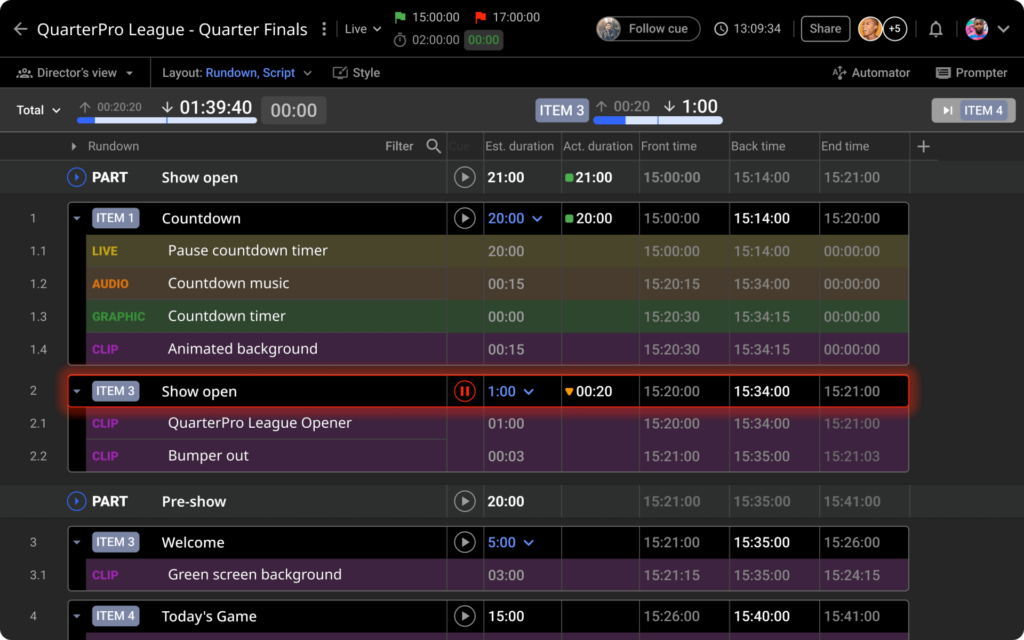 Cuez allows for tailored workflows, enabling you to adapt the platform to your specific production needs and requirements.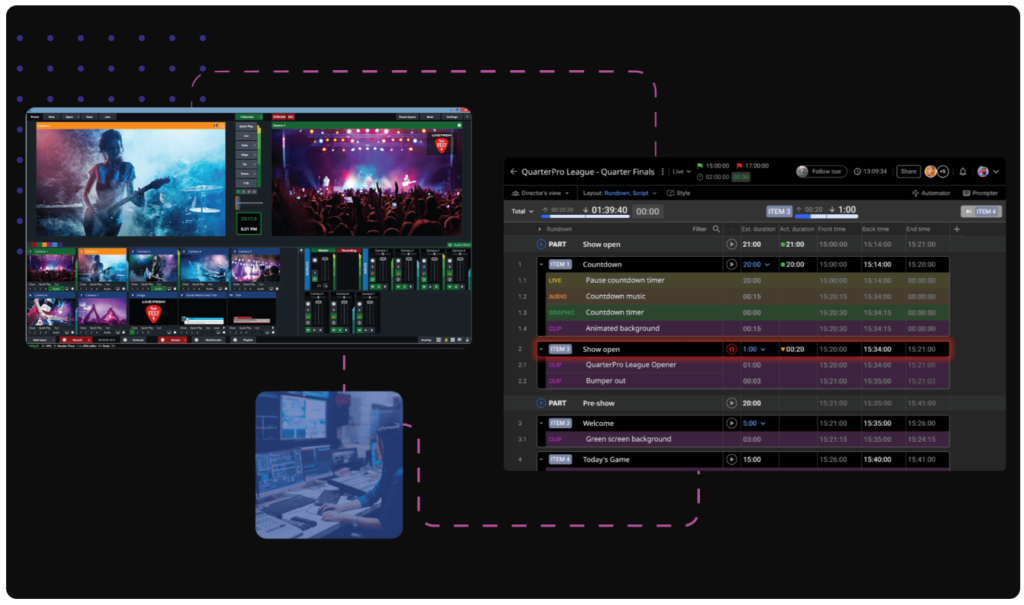 We believe that creativity and productivity thrive in collaboration, that's why Cuez can also be integrated seamlessly with external tools like vMix. Developed to optimise video mixers, playout servers, and streaming devices, Cuez minimises errors and improves your efficiency. Why make production harder than it has to be if you can automate the process and maintain high-quality broadcasting?
Cuez is not simply a product. It represents a step into the future of collaborative live broadcasting. Combining technology and innovation, Cuez aims to revolutionise the media industry, offering a gateway to more efficient, automated, and collaborative media production. We are ready for this extraordinary journey to the future of broadcasting. Are you?
Visit https://cuez.app/ to learn more.