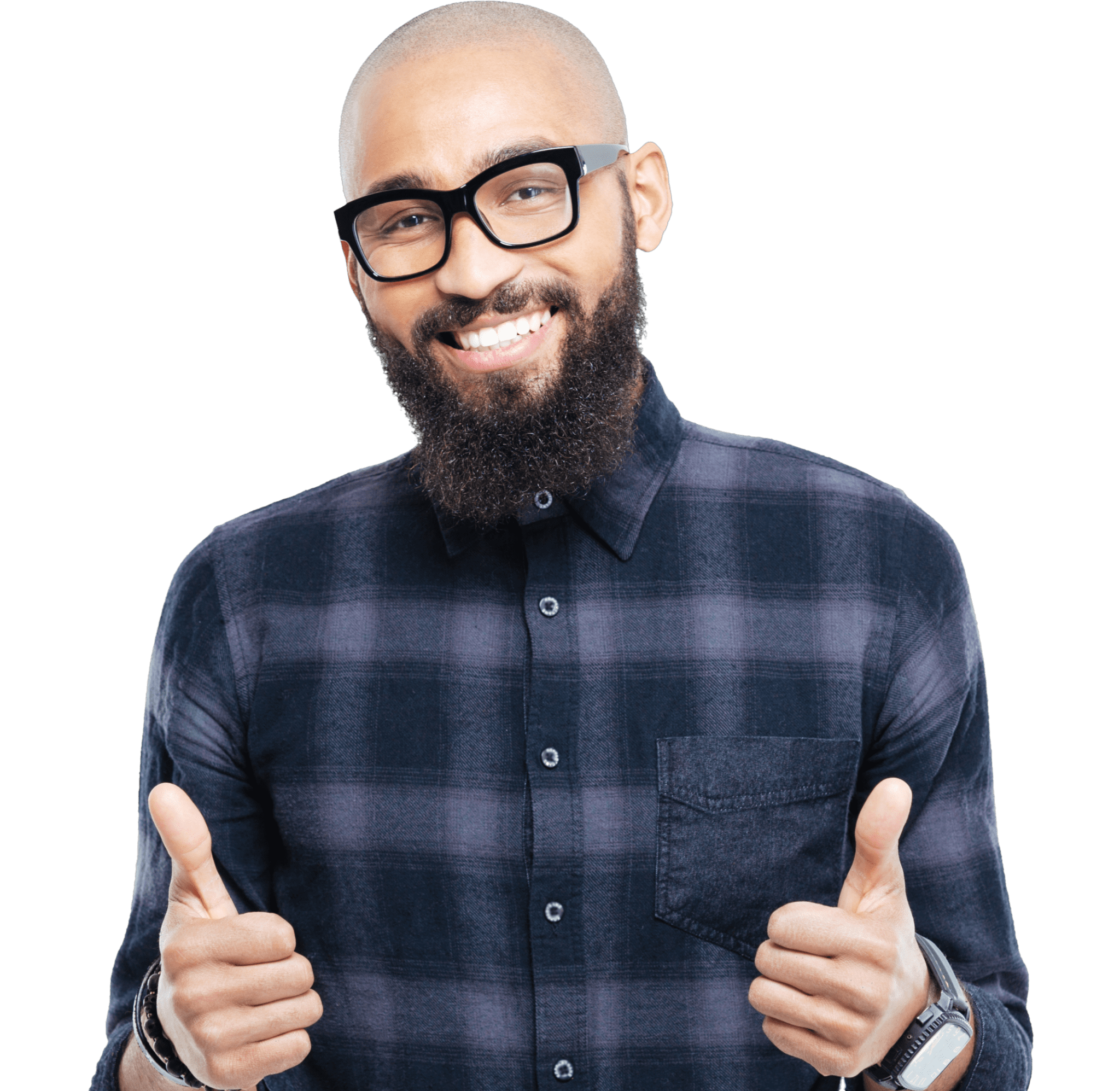 Showrunner
---
Get full creative control of your show in one organized environment, from early ideas to the last details of your script.
---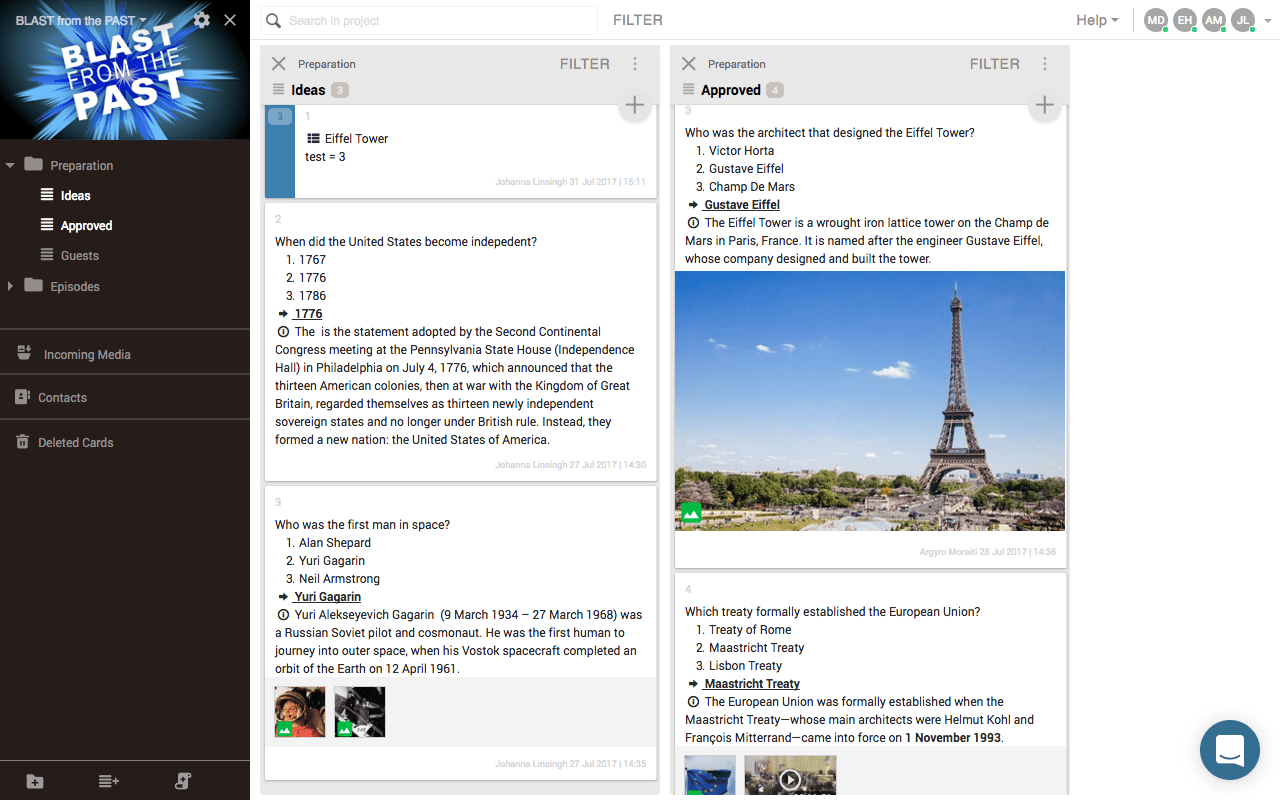 Always on track
---
For a showrunner, it is of vital importance to have all creative content in one place. Managing content and ideas can get tedious when you have to look through many different print-outs, versions and files.
Creative control
Everything is in one place, so as a show runner, you are always aware of how far along the team is with developing content and you can choose and edit what will be used in the show.
Nothing is lost
With the entire team working on one platform from start to finish, no ideas are lost and no time is wasted gathering different print-outs and files.
Stay organized
Changes are kept in sync across all of your devices, so any tweaks made to your script will be pushed in real time to studio equipment, such as teleprompters and presenter tablets.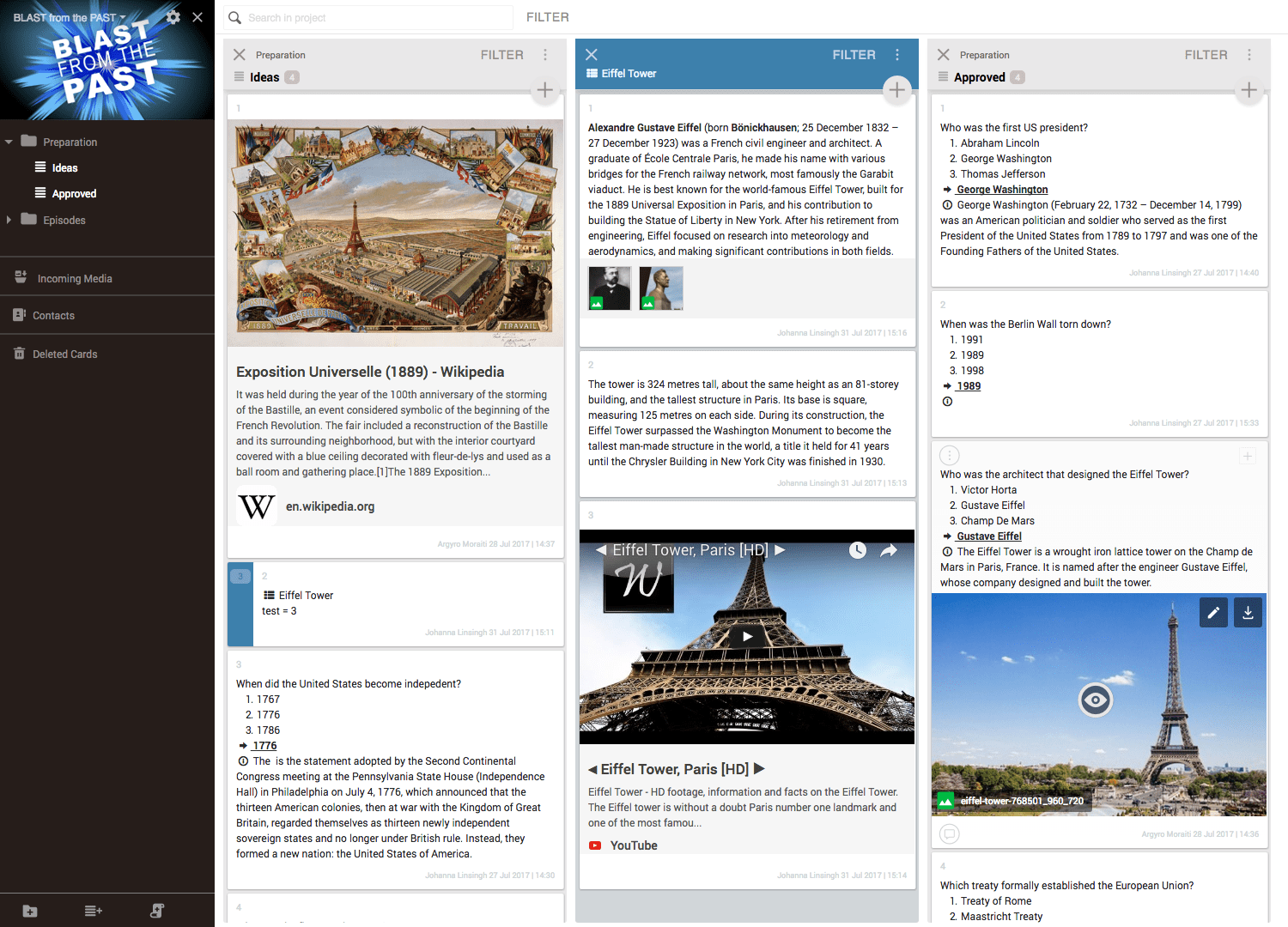 ---
Maintain overview
---
TinkerList brings order in this chaos by allowing you to store all of your content on one platform. As soon as you start brainstorming for a new show or episode, you can use the platform to create an organized list of your ideas. Theme cards allow you to attach research and images to each separate idea, that you can consult at any time. All changes are kept in sync and it is easy to maintain overview.
Complete workfow
---
As soon as you take the next step, TinkerList moves with you. Create a new folder for each episode, simply drag and drop finished ideas and segments into it, and organize them any way you like. Convert this folder to a script and you are ready to go for a test run or to go live with your show. Changes to your content and script can be made at any time during the process, whether this is in the early stages of development or five minutes before you go live. Everything is kept in sync with all of your devices, so if the script is tweaked, the teleprompter will stay up-to-date too.