Bridging the gap between tech & creative
Tired of running around with USB sticks and hard drives?

With TinkerList, all media is right there. In one place, accessible from the cloud.

Do you hate check up mails?

You can easily see the changes someone made in the script. Don't like them? Just restore the previous version.
Experiencing stress with last minute changes?

Don't worry about that. Everyone will have the latest version from the technicians to the host.

Thrown away the wrong papers?

With TinkerList you won't have that problem anymore. You work 100% paperless.
---
MEET US AT NAB 2019
Schedule your meeting now with our experts
When? 6th – 11th April
Where to find us? Exhibition Hall, booth SU7514
TinkerList Script rich with media and multiple views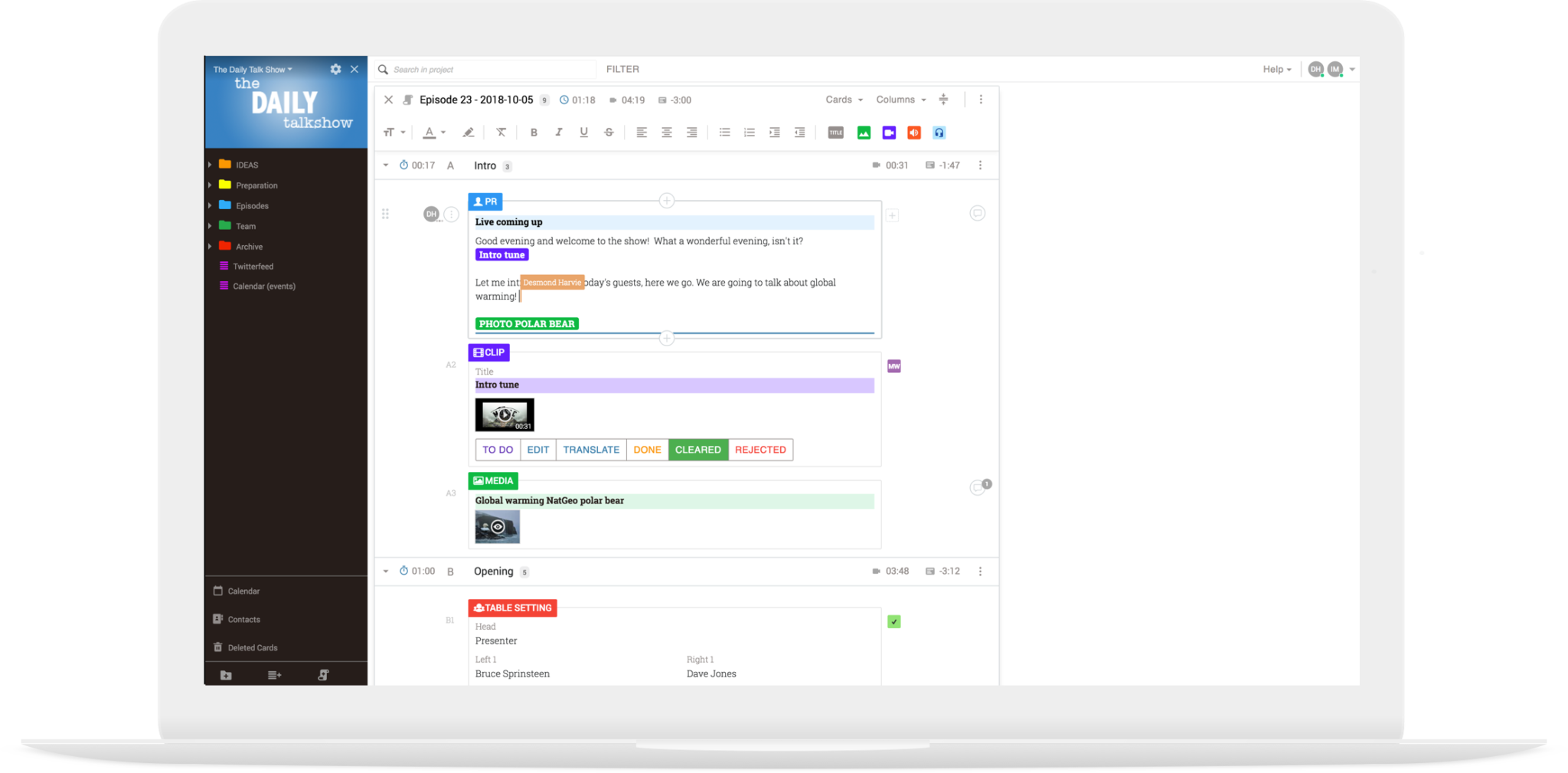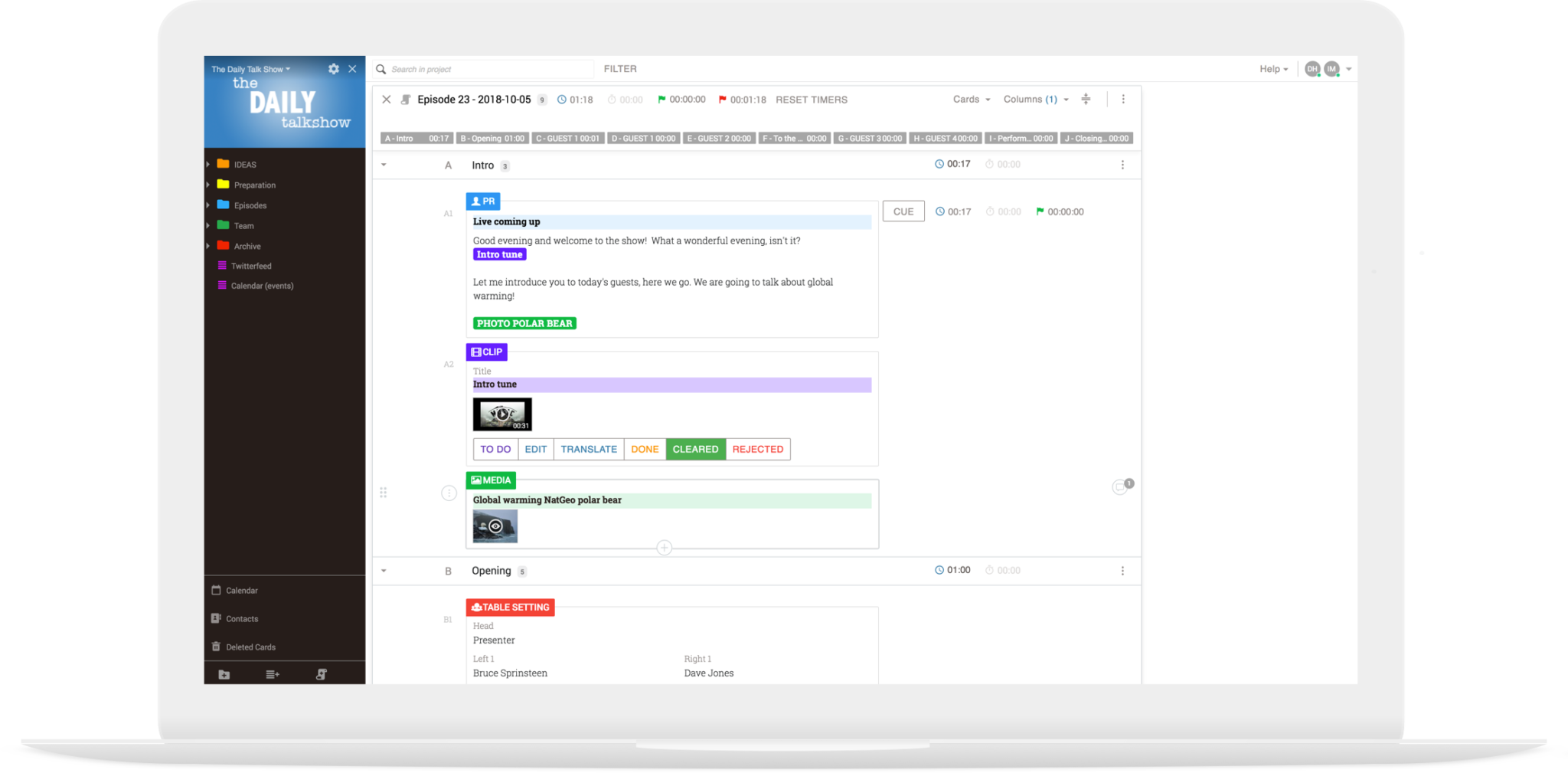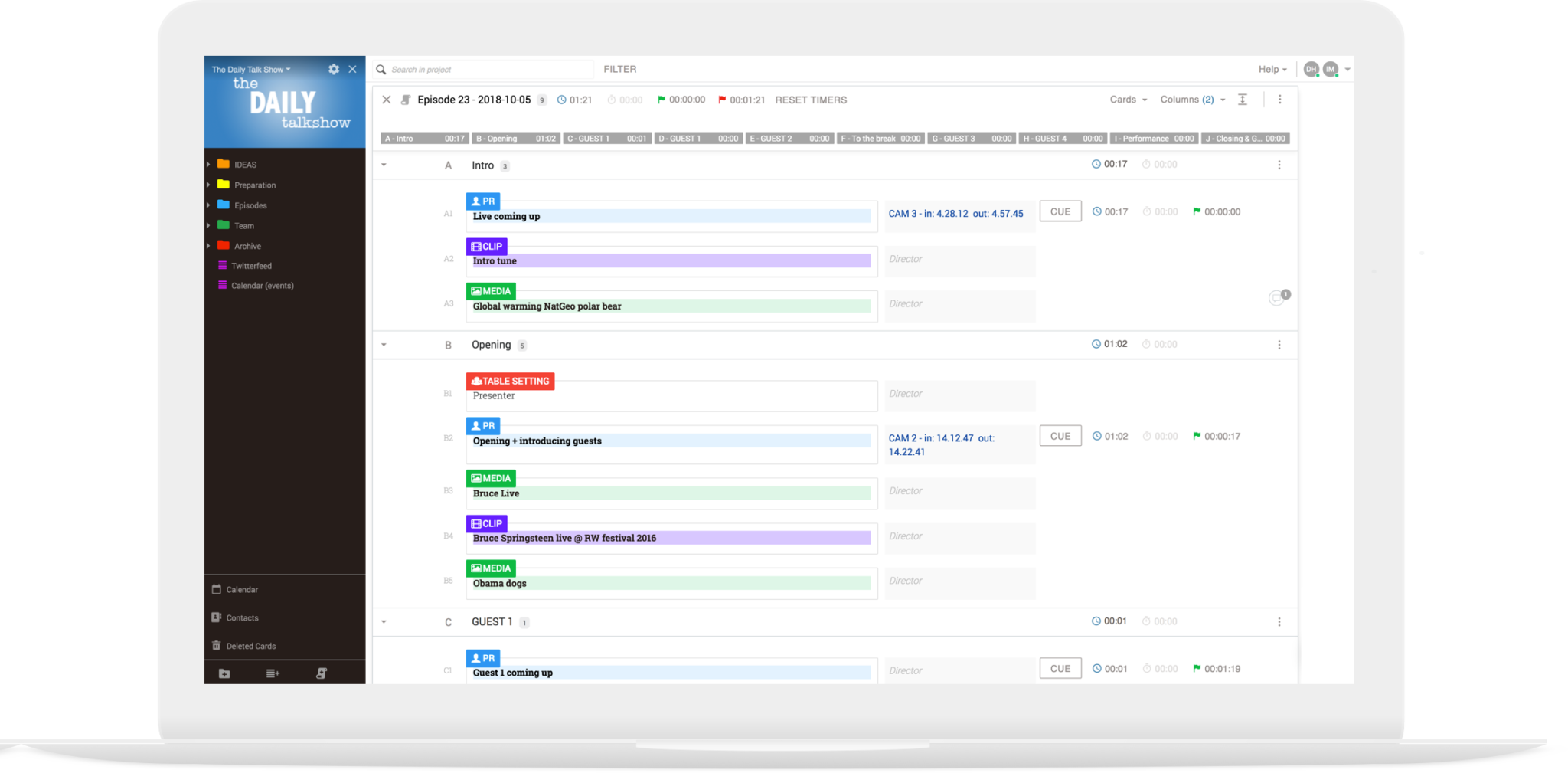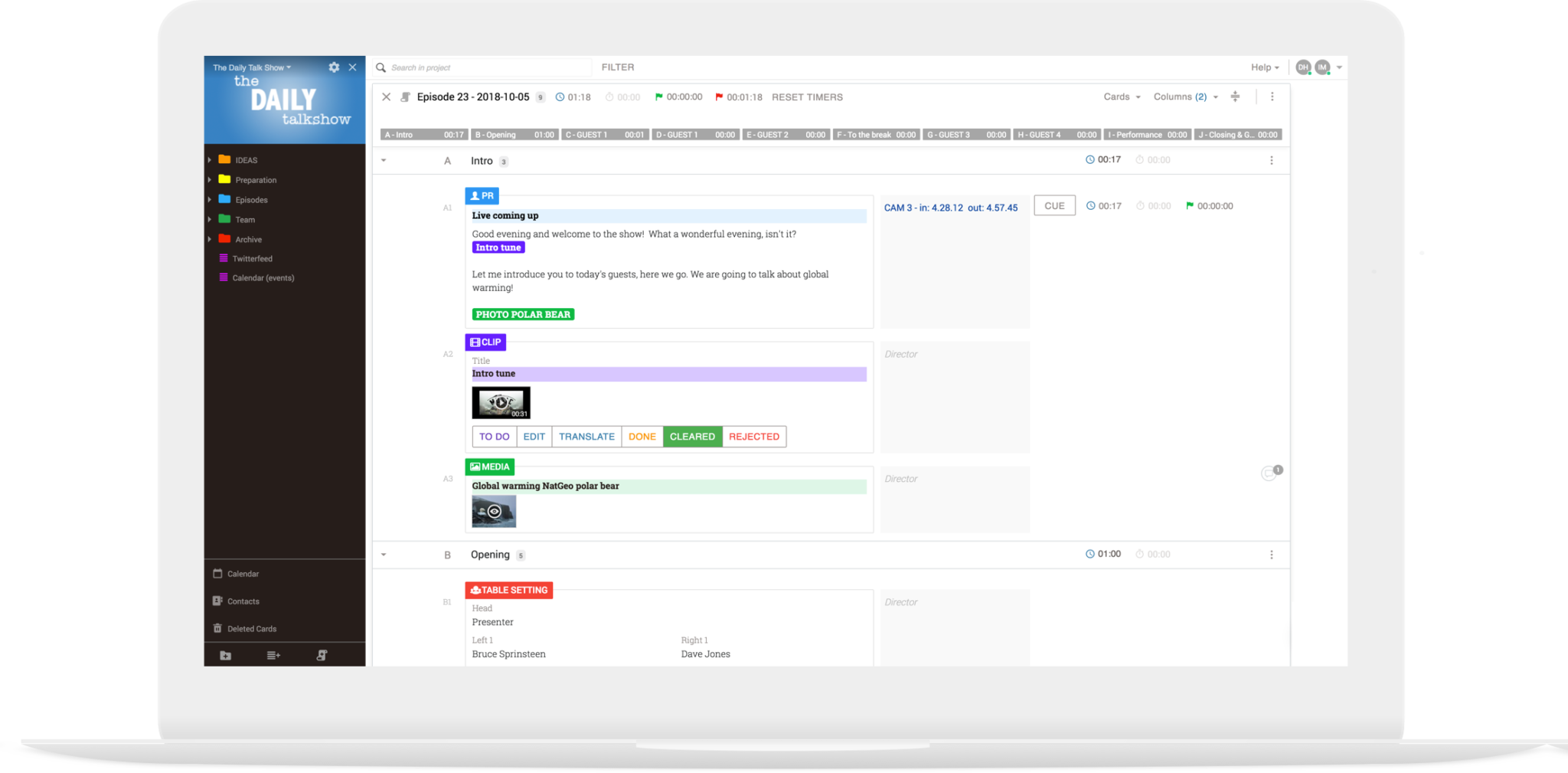 Script and rundown in one
Only one version. Multiple views. Build a script enriched with media, together. Collaborate in real time. Navigate easily through it. Adjust the view to your needs. Whether you're a director, a technician, a presenter.
MEET US AT NAB 2019
Media automatically ends up in the studio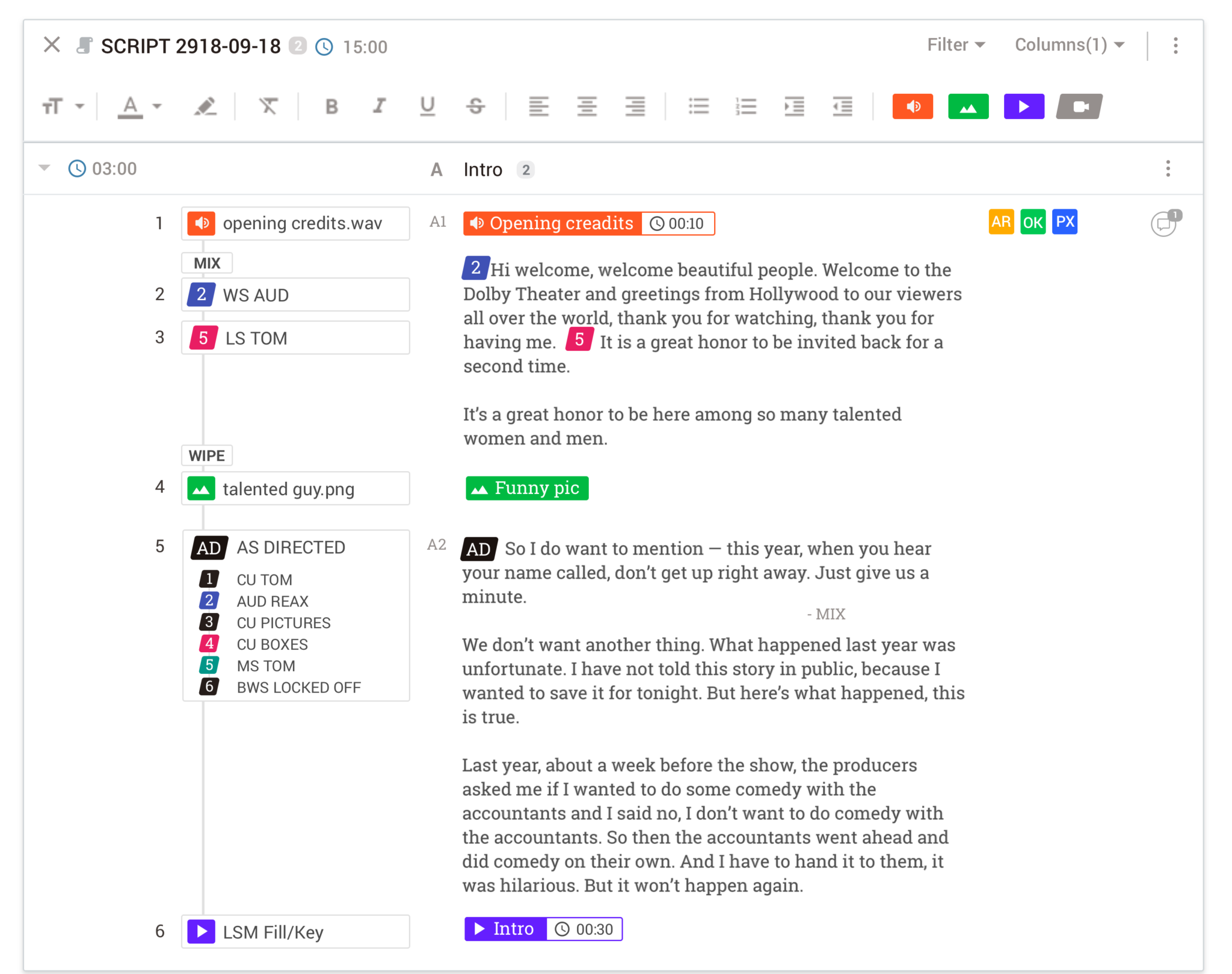 Camera scripting
Just like you used to do in Adobe Story. But in a more up to date way. In the same script as your showrunner, without bothering him or her.
And yes, after everything has changed, your notes will still be there, in the exact same place.
What we found in TinkerList and nowhere else, is an intuitive and highly flexible tool to streamline group collaboration on our tv show, while always keeping an easy overview of the entire process.

– Jonas Geirnaert, Showrunner Woestijnvis
MEET US AT NAB 2019
Prompter pulls content directly from script
Sync content with the prompter
Directly. Prompt your script. Pull content directly from your scripts, updating in real-time as changes are made.
TinkerList is a completely new way of television making. The flow remains the same but now, we can focus 100% on creativity and the end result.

– Sam Van Hellemont, Showrunner Bart&Siska

Alaska
Presenter Tablet in sync with your script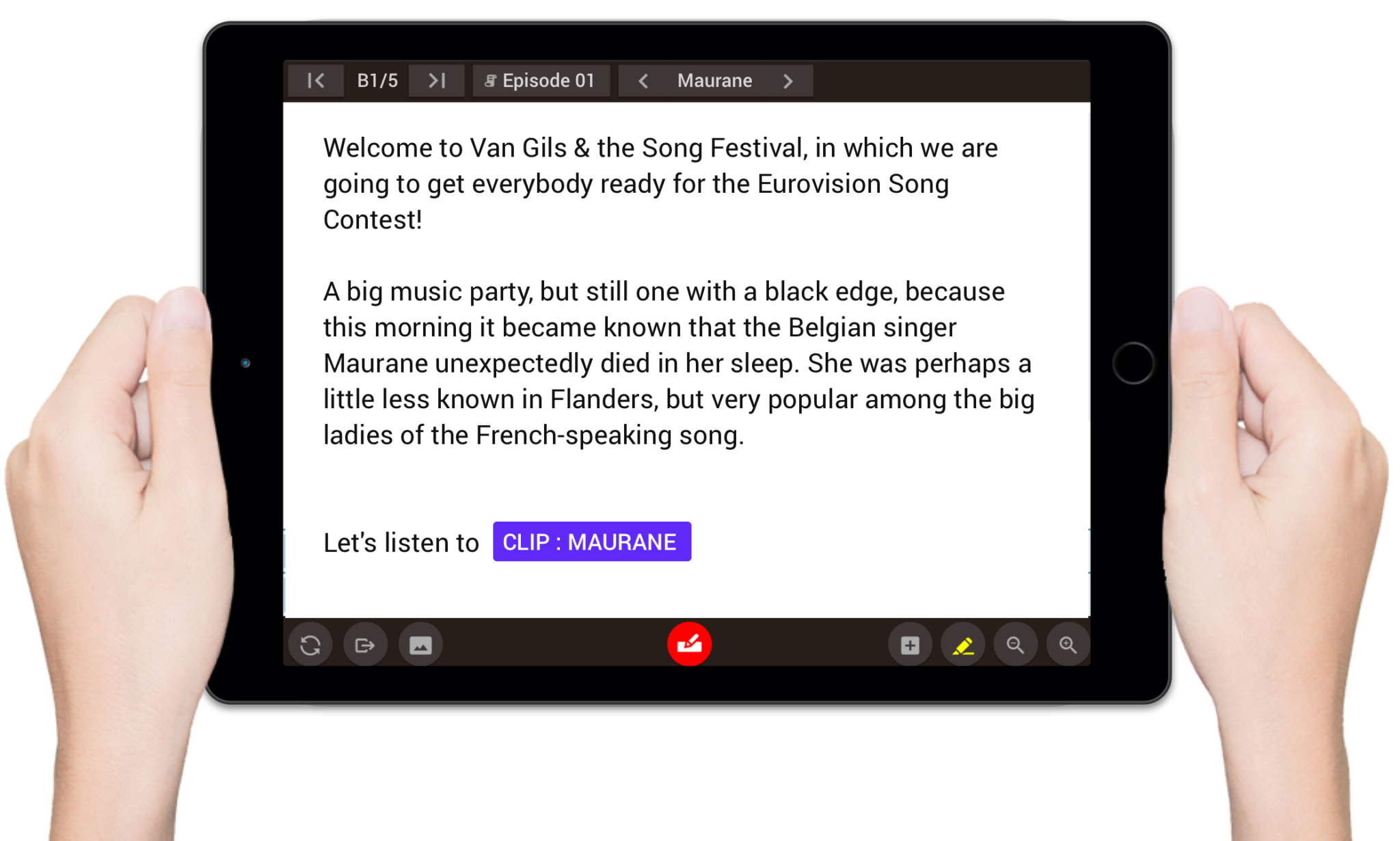 Presenter tablet in sync with TinkerList script
Go paperless. Navigate through the script. Receive instant messages from the crew. Preview media content.
I always have the most recent updates. It is customised to what I need to see.

– Tom Lenaerts, Producer and presenter

KKUR

, Founder

Panenka
MEET US AT NAB 2019
A complete workflow in sync with all devices.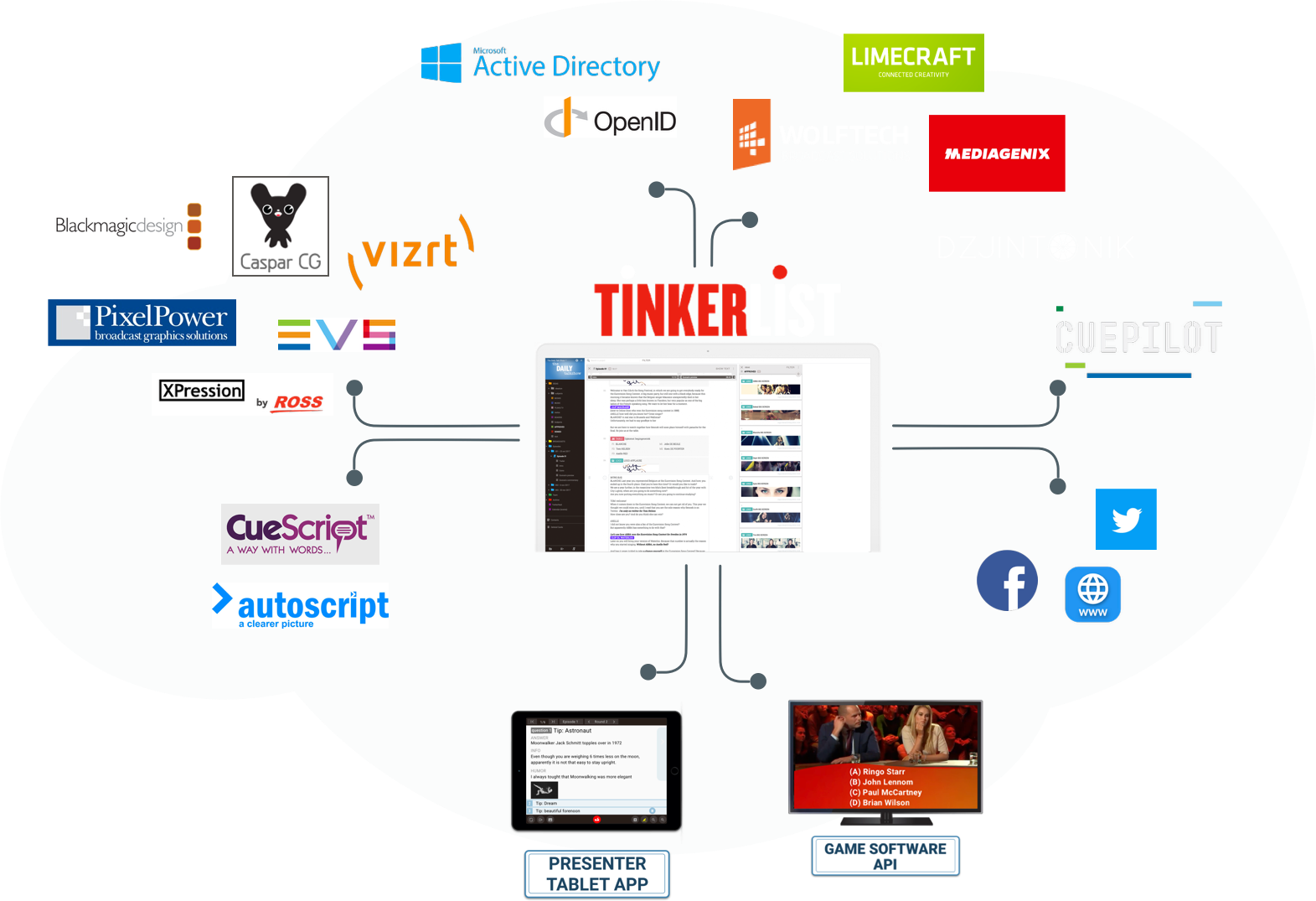 Platform for creative television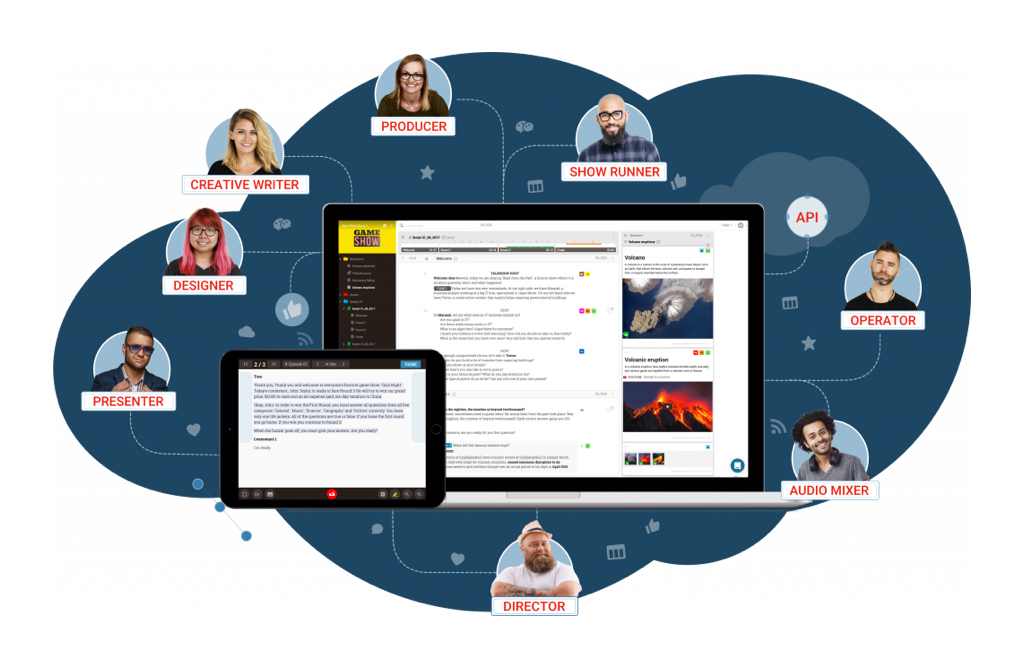 ---
No extra hardware

To use TinkerList, all you need is a computer. No extra devices are required.

No extra software

Our platform is hosted online, so you can get started right away.

Always in sync

TinkerList is a web and mobile application. All changes to your content are kept in sync across your devices.
MEET US AT NAB 2019
Created together with TinkerList
---