Creative Writer
---
Reach full creative potential with multi-media scripts that can be edited at any time, by everyone on the team.
---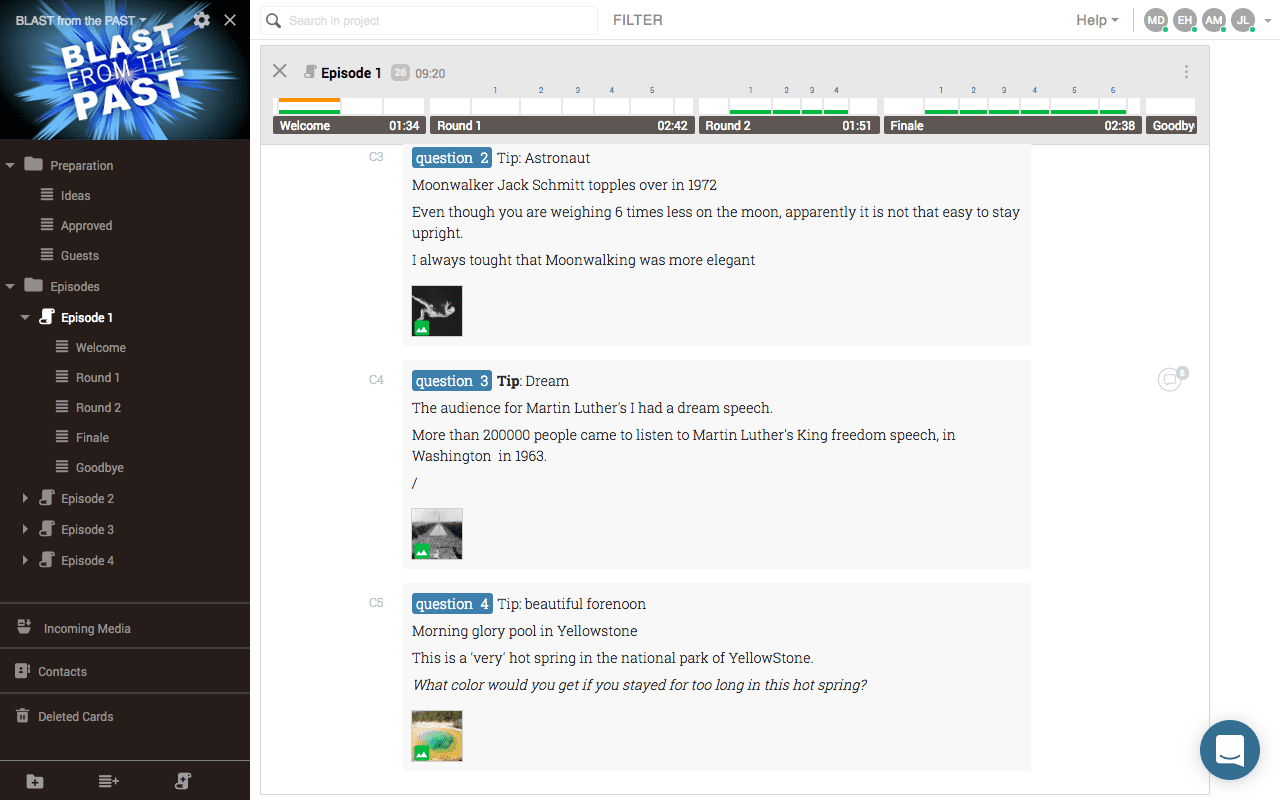 Get straight to work
---
TinkerList ensures a smooth creative process for television teams, from start to finish. Begin your brainstorming phase by creating a new card for every idea. As soon as an idea is selected by the showrunner, it can be put in a separate list and be worked on further.
Teamwork
As an online platform, TinkerList allows an entire team to work on the same show at the same time. Content can be edited by all team members, and you can talk to each other using the comment feature on cards or assign cards to specific members by using annotations.
Creativity at the center
With TinkerList, you lose less time locating the latest version of a script or e-mailing back and forth with your teammates about ideas. Instead, you can invest all your energy in creating content.
Get started right away
TinkerList does not require intensive training. The platform is straightforward and the workflow is smooth, so you can get to work right away.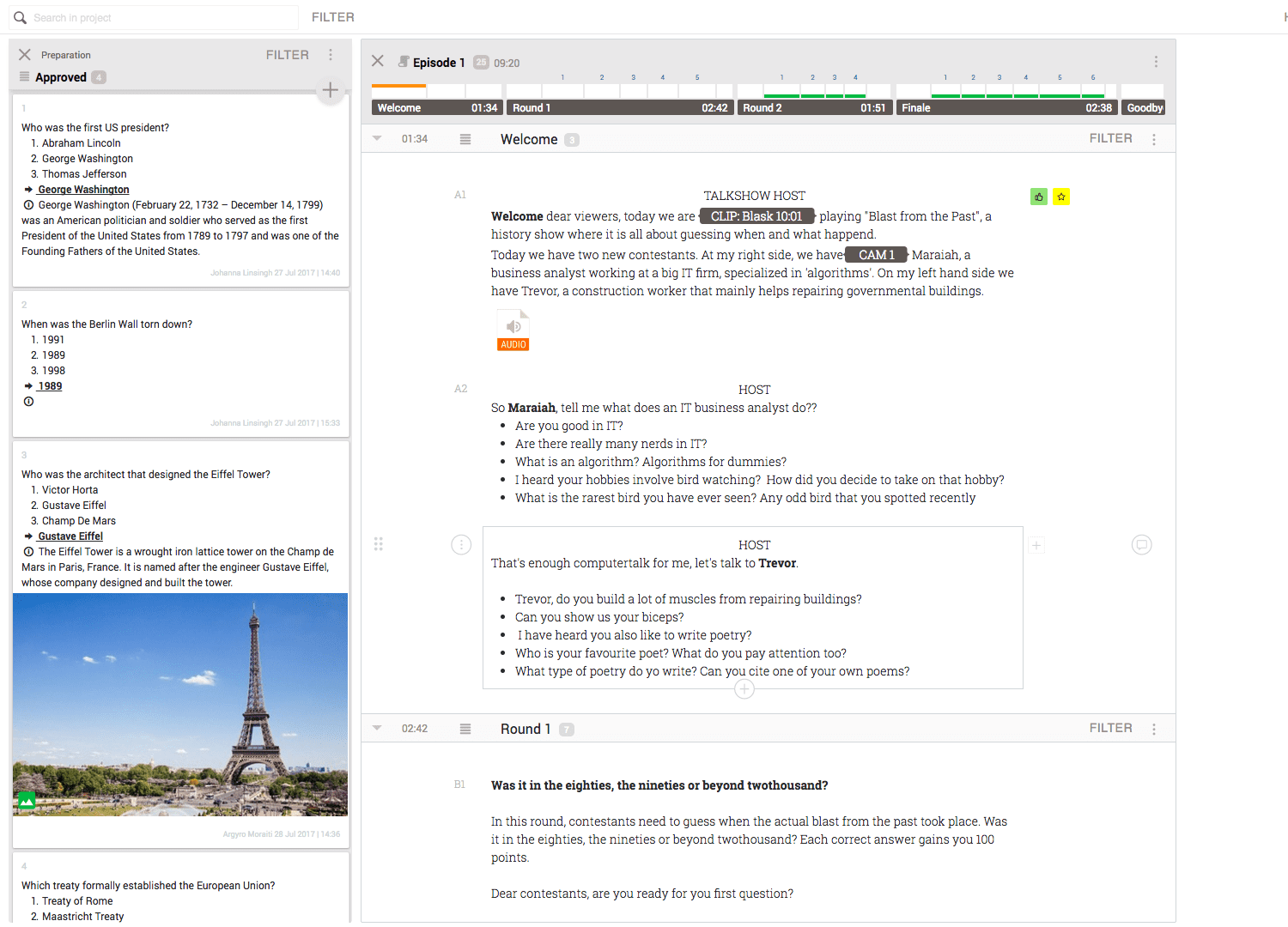 ---
Focus on creativity
---
As soon as your team has made a decision on the structure and segments of an episode, it's time to really get creative. Drag the ideas and information to be used in a designated folder for each episode and get to work. A folder with lists is easily converted into a multi-media script that works like any regular text editor.
Go live
---
This means that you can easily turn your ideas into a script to be used when you go live with your creative content. Create cards with text for the presenter, which later can be synched with a teleprompter and a presenter tablet, add media to be shown or used in the episode to your cards, insert custom cards tailored to your show, etc. To put it shortly: invest all your time and energy in making creative content, together.